Trust
Trust – Honest and open communication with patients, by standers and among staff.
Team Work
Recognizes the contribution of all but requires sacrifice for the benefit of the patient so as to enhance the health of the persons served and works in
Integrity
Honesty, fairness and self-scrutiny in everything we do, as the ideal means to protect overall safety, as well as assure confidentiality and privacy.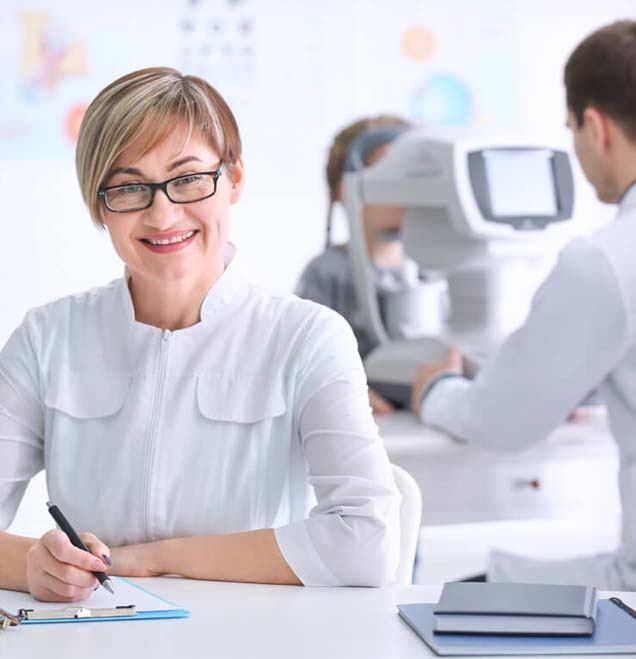 Services
Meet Simons Online To Get Personalized Treatment
Simons Eye Hospital, The centre of excellence since 2010, for all your ophthalmic need, where the perfection of vision meets with high technology. Simons eye hospital provides treatment for all eye diseases under various subspecialties, while also offering competence and concern by adopting the latest technologies.
Within a few years of its initiation, On 2018, Simons Eye Hospital has become an icon of dynamic progress in the field of Ophthalmology. The centre has the most sophisticated equipment and facilities offering state-of-the-art technology to treat various eye disorders. Every doctor and staff member is committed to providing the most advanced medical care to every person who comes to the Centre with personalized care, compassion and integrity.
Our Vision
---
To be the hospital of choice for patients in South Kerala because of our superlative patient care.

To be well recognized as an innovative leader in the field of Ophthalmology, by ensuring patient centered care with compassion, perfection and cost effectiveness
Our Mission
---
To be the center of excellence in India by providing quality treatment of highest levels with skill competence and concern.

To be adopting latest technologies, techniques and ethical practice in
ophthalmology.

To be setting up basic and clinical research into eye diseases and vision
threatening conditions.

To be a preferred center for eye care Professionals, Para-medical and
Non-medical team.

To assure the very best healthcare for those we serve.
Our Doctors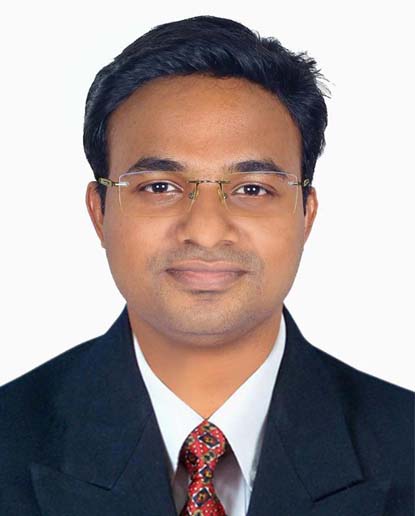 Dr.Sam Suby Simon
MS Ophthalmlogy
Dr. Sam Suby Simon is a Consultant Ophthalmologist at Simons Eye Hospital. He completed his MBBS from Amala Institute of Medical Sciences, Thrissur Kerala, India in 2008. He did his Master of Surgery in Ophthalmology from the renowned Government Medical College Hospital, Kozhikode Kerala in 2014. He completed his fellowship in Small Incision Cataract Surgery and Phacoemulsification from M.M. Joshi Eye Institute and Advanced Phacoemulsification fellowship from Aravind Eye Hospital, Coimbatore. He started his career in February 2016, as Junior Consultant Ophthalmologist at City Eye Foundation Hospital, Kozhikode till November 2016. Then he associated with I Vision Eye Hospital, Thrissur as Consultant from December 2016 to March 2018. He has a vast experience in diagnosing and treating various eye disorders. His prime area of interest is Anterior Segment Diseases, such as Cataract, Glaucoma, Pterygium, Refractive Errors, Dry Eye Disorders as well as in Medical Retina. He is having an experience in performing various types of Cataract Surgery such as Phacoemulsification, SICS with foldable IOL implantation under topical anaesthesia, Multifocal, Toric IOL and Phakic IOL(ICL)Implantation, SICS Emulsification with Trabeculectomy (Phaco Triple), Trabeculectomy. He performs Pterygium Excision with Conjunctival Autografting. He is also skilled to perform various types of laser procedures for treating Diabetic Retinopathy, Glaucoma Eye Diseases, Central Serous Retinopathy, and other Retinal ailments. In addition to his extensive clinical and surgical experience in cataract and refractive surgery including Phacoemulsification, Lasik, Vitreoretinal diseases, he has also been actively involved in community ophthalmology.
---
Dr.Gincy Thomas
MS Ophthalmlogy
Consultant Ophthalmologist at Simons Eye Hospital
Dr. Gincy Thomas is a Consultant Ophthalmologist at Simons Eye Hospital. She is a highly accomplished consultant ophthalmologist with a rich background in eye care. She holds an MS in Ophthalmology from the esteemed Government Medical College, Calicut, and further honed her expertise as a Senior Resident Ophthalmologist at Calicut Medical College. Her journey began with an MBBS degree from MOSC Medical College, Kolenchery.
Prior to joining Simons Eye Hospital, Dr. Gincy Thomas served as a consultant ophthalmologist at Al Manara Eye Hospital, Tirur.
Dr. Gincy Thomas specialises in a diverse range of clinical interventions including the management of common refractive errors, glaucoma, diabetic eye conditions, dry eye treatment, lazy eye (amblyopia) treatment, paediatric eye care, eyelid inflammation (blepharitis) treatment, conjunctivitis (pink eye) treatment, uveitis treatment, ocular trauma management, artificial tear duct plugs, macular degeneration treatment, and surgical procedures such as cataract surgery and eyelid lesion excisions.
Her dedication to advancing ophthalmic knowledge is exemplified through her published article, "Corneal Changes in Myopia in a Tertiary Centre in South India," featured in the Journal of Medical Science and Clinical Research. Dr. Gincy Thomas has also been a distinguished presenter at state-level Ophthalmology Conferences, underscoring her commitment to furthering the field.
With her extensive training, hands-on experience, and unwavering focus on research, Dr. Gincy Thomas is a leading figure in providing exceptional eye care services to her patients.
---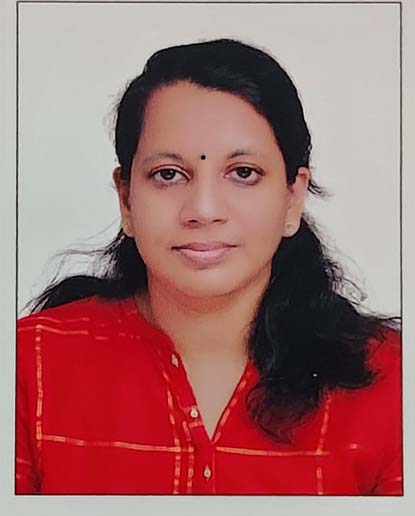 Dr. Nisha Balan,
MBBS, MS (JIPMER), DNB
Consultant Ophthalmologist with over 15 Years of experience
Dr. Nisha Balan is a Consultant Ophthalmologist at Simons Eye Hospital. She is a distinguished Consultant Ophthalmologist with an illustrious career spanning more than 15 years. She holds a Master of Surgery (MS) degree in Ophthalmology from the esteemed Jawaharlal Institute of Postgraduate Medical Education & Research (JIPMER) and DNB Ophthalmology from National Board of Examinations (NBE), Ministry of Health and Family Welfare, Government of India, New Delhi. She did her MBBS from Government Medical College, Kozhikode.
She is highly esteemed in the field of ophthalmology, renowned for her extensive proficiency in providing comprehensive eye care for patients. Her expertise encompasses the diagnosis and treatment of a wide spectrum of ocular conditions, ranging from common refractive errors like myopia and presbyopia, squint, cataract, allergic eye, paediatric eye diseases, dry eye, corneal diseases, glaucoma, diabetic retinopathy, oculoplastic conditions, trauma and ocular emergencies.
She is a seasoned Ophthalmic surgeon with years of hands-on experience. Her proficiency spans a diverse range of advanced surgical techniques, utilising modern equipment for procedures including cataract surgery, pterygium excision with autograft, and cosmetic oculoplastic procedures. Additionally, she aptly employs advanced tools like glaucoma laser and NdYAG laser.The consistently superior outcomes achieved for her patients are a testament to Dr. Nisha Balan's extensive surgical knowledge and experience.
Before joining Simons Eye Hospital, Dr Nisha Balan in her previous role was chief consultant and head of ophthalmology at Manava Seva Trust Hospital, Thrissur for 12 years. She has also worked in some of the leading eye care hospitals in Thrissur like Rani Menon's Eye Clinic and Lasik Centre Thrissur, as well as Vasan Eye Care Thrissur as Consultant Ophthalmologist.
She is renowned for the compassionate care extended to every patient. With a commitment to clear communication and patient education, Dr. Nisha Balan ensures that each individual receives personalised attention and understands their treatment plan thoroughly.
---